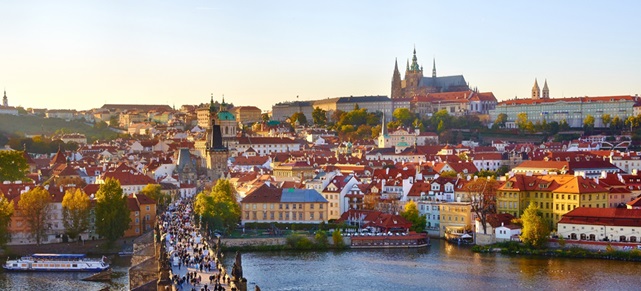 Museo Atlantico! Sculpted and installed meticulously over three years, Europe's first oceanic exhibit lies 15m underwater on the ocean bed in Playa Blanca, off the Canary Island of Lanzarote, in Spain. It opened for public in January 2017 and can be accessed only by snorkeling or scuba diving. Since its opening, this museum has scored well in the list of things to do in Europe.
The Art
The museum consists of various pieces telling different stories about climate change and the indifference of humans to global warming, using more than 300 life-sized human figures. These are made using eco-friendly, nontoxic and pH neutral concrete which have actually nurtured oceanic life in an otherwise barren area. If you're planning museum-hopping Europe trip, read ahead how Museo Atlantico makes the cut.
Some of the installations are –
The Portal: A animal-human hybrid sculpture peers into a large mirror reflecting the ocean surface in motion, as if a gateway into another world. The mirror is hosted above the seabed with small compartments built in to attract fish, octopus and sea urchins for inhabitation.
The Raft of Lampedusa: A sculpture of a boat crammed with thirteen human figures pays tribute to the inhuman ordeal of the refugees.
Crossing the Rubicon: About 40 figures walking towards a 30 metre long, 100-tonne wall is meant to remind us of the little time we're left with, to take action to conserve environment and mend our ways.
The Immortal Pyre: A fisherman lies on a pile of concrete sticks which are stacked in a way to accommodate marine life, while also depicting death.
Deregulated: A see-saw made in form of an oil pump with men in suits playing on it represent greedy capitalism.
The Human Gyre: A huge circle is made of over 200 figures hailing from all walks of life, piled on each other.
The Artist
Jason deCaires Taylor is a British sculptor and installation artist who is also a underwater diver, naturalist and photographer known for his underwater creations. His vision for environmental awareness also reclaimed the ecological balance at this site. Plenty of octopus, sardines, angelfish, angelsharks and the occasional butterfly ray can be spotted here now. The museum is basically functioning as an artificial reef.
Tourism
This unique dive is around 2h long. A great way to combine an art exploration with an adventure activity, make sure to opt for Europe tour packages that include a trip here as part of Spain, since there are multiple options of traveling to this location.