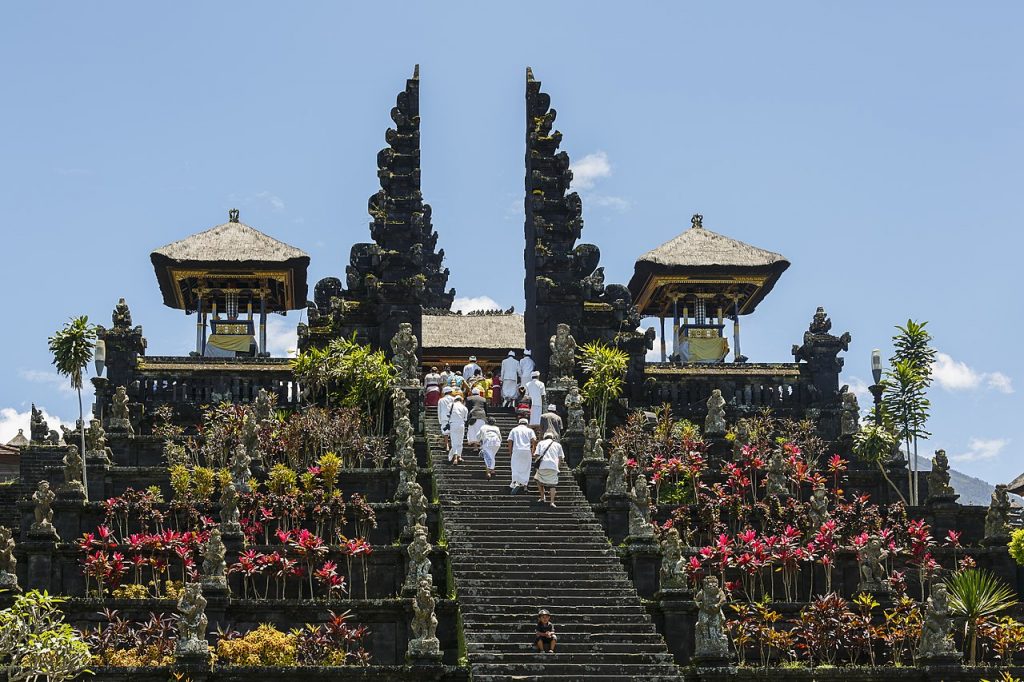 There are places that are lesser-known but better-endowed and absolutely adorable. Ubud in Bali is one such destination. Steeped in culture, history and nature, Ubud has an unbeatable character to it. Touch it, and you're bound to be spellbound. Be it a vacation with your better half, play time with your close friends or just the need to have some 'me time', a tree house will always be the best place. Here is a list of top six tree houses of the world.
What's Ubud All About?
Image Source – https://upload.wikimedia.org/wikipedia/commons/7/7d/Agung_Rai_Museum_of_Art%2C_Ubud%2C_Bali.JPG
Scenic rice fields, small villages, eclectic art and craft communities, ancient temples, palaces, affordable accommodation and unique luxury hotels. All this and a vibrancy that's almost addictive. That's Ubud for you…
What's There To See In Ubud?
Plenty! Ubud has something for everyone, right from nature-lovers to artists to bohemians and esoteric science enthusiasts. The true spirit of Ubud, as they say, lies not only in its main attractions but its streets, backwaters, cafes and the hearts of its people.
Here are some of the sights-to-see in Ubud. The rest is for you to discover.
Spectacular Rice Terraces
Unending, lush green rice paddy terraces fringed with valleys of coconut trees and bamboo forests, dominate Ubud landscapes. Engineered around the 9th century by the Balinese on hillsides using water coming from the mountains, these rice terraces twirl artistically like a green carpet around mountains facades. Lose yourself in these green gargantuan marvels. Truly, a feast for the eyes!
Start Monkeying Around
Image Source – https://upload.wikimedia.org/wikipedia/commons/4/4f/Monkey_Forest%2C_Ubud%2C_Bali%2C_Indonesia_02.JPG
The Ubud Monkey Forest is a nature preserve that's immensely popular with tourists. Here, dense green surroundings with over 115 species of trees are home to approximately 300 grey-haired and greedy, long-tailed Balinese macaques or Macaca fascicularis.
Watching the antics of these cute pranksters can be very entertaining. But be warned, they're known to snatch away food and sunglasses from tourists. So, you have to be careful not to offer them anything. Or else you will be surrounded by chattering monkeys who will scare the daylights out of you. The monkeys are believed to be sacred, and the Monkey Forest is a symbol of the harmonious co-existence of humans with nature.
The sanctuary also houses the ancient Agung Temple or Temple of the Dead, which is based on the Balinese cosmology that natural landscapes and inanimate objects possess souls who can help or get in the way of life on Earth.
Seek blessings at Pura Taman Saraswati Temple
Image Source – https://upload.wikimedia.org/wikipedia/commons/7/7b/Pura_Taman_Saraswati.JPG
Bali's most famous artist designed this very picturesque temple, Gusti Nyoman Lempad, at the behest of Ubud's prince in honour of Saraswati, the Hindu goddess of learning, arts and literature. Set within a water garden, the temple is a sublime model of devotion. Waters from the rear of the temple feed the pond in the front which overflows with pretty lotus blossoms. Gusti himself has decorated the temple with many of his own carvings. Among the sights at the temple is a three-meter-tall statue of the demon Jero Gede Mecaling.
Adding to the grandeur and reverence are live, weekly dance performances.
Get some laughs at the Blanco Renaissance Museum
Image Source – https://upload.wikimedia.org/wikipedia/commons/4/4d/Antonio_Blanco_le_mus%C3%A9e.JPG
This is a museum for those with a sense of humour. It is a one-of-a-kind museum that places the spotlight on erotic art. Artist Antonio Blanco came to Bali from Spain via the Philippines. His works depict sensual, erotic art, primarily nudes and illustrated poetry. Antonio died in Bali in 1999, and his flamboyant home is now this museum. The building is circular and brightly decorated in bold colours.
The design of the compound is a pastiche of elegant styles from around the world. The artwork consists of oil paintings of nude Balinese women in sensual poses. His style is minimalistic as he uses fading lines to highlight shape, which blends into the background. The faces and expressions of the models are life-like and very beckoning.
The Ubud Palace
Image Source – https://upload.wikimedia.org/wikipedia/commons/8/89/Ubud_Bali_Indonesia_Royal-Palace-Puri-Saren-Agung-01.jpg
The royal Ubud Palace and Puri Saren Agung were built after the 1917 earthquake. The Palace is set in the center of Ubud with the traditional art market just in front of it. The local royal family still lives here, and you can wander around most of the large compound exploring the many traditional and not excessively ornate buildings. If you really like it, you can stay the night.
To make your Bali tour fun-filled, book your Bali trip with SOTC's Bali tour packages.