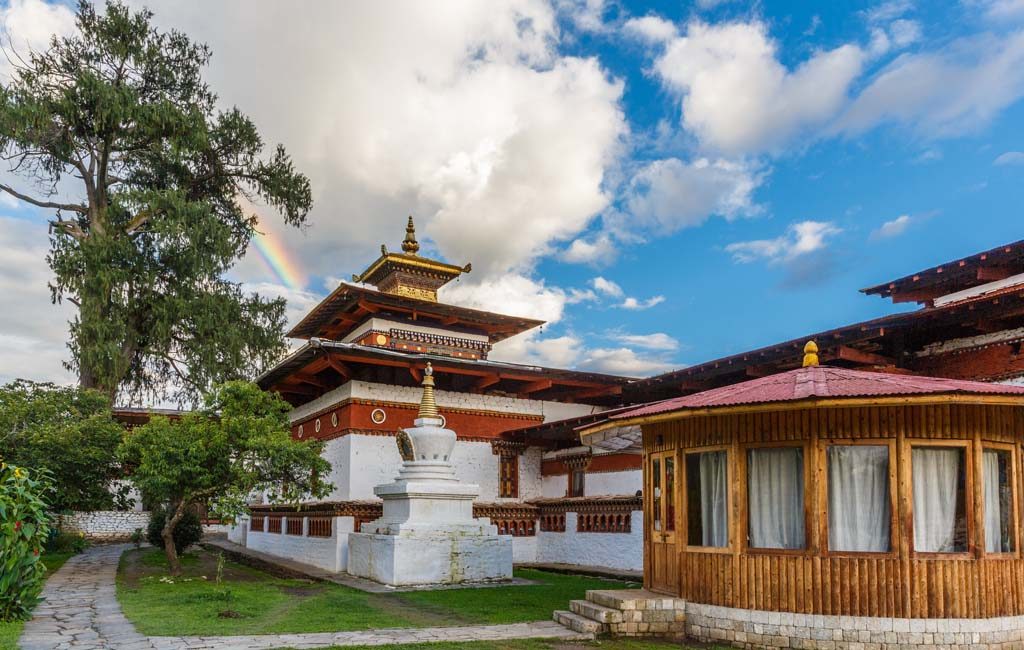 Get rid of all the modern gadgets, just nature and you in close conversation; that's the way to explore Bhutan. The Himalayan kingdom is called the abode of happiness and for right reasons: human existence and nature are so much in concurrence that harmonious relationship is bound to flourish out of it. Undulating rivers play their own symphony in conjugation with mountains and their musical performance would mesmerize anybody who loves things pertaining to nature. The diversity of the nation is such that you can find its elevation at two hundred metres at some points while at other places it can go as high as seven thousand metres. It's a diverse country with uniform tranquility.
Paro opens the gate for international travelers to Bhutan as it has the sole international airport in the country. When you land there, it's a different world altogether. The peaceful monasteries welcome you and you would feel that your trip is a part of nature's grand scheme to call her creations close to her and showcase her beauty to her children. You can visit Taktsang Monastery, Rimpung Dzong, Drukgyel Dzong, Chele La Pass and Kyichu Lhakhang while being in Paro. The capital Thimpu is a must include destination in your Bhutan tour packages as it will introduce you to another aspect of a capital city. It's so calm and serene that the usual image of a capital of a country would fade from your mind. The places you can include in your itinerary in Thimpu are Trashi Chhoe Dzong, Simtokha Dzong, Buddha Point, Motithang Takin Preserve, Cherry Goemba, Tango Goemba, Sangaygang Hill and Dochu La Pass.
When you are in freewheeling chat with monks and you don't realize how time flies, you are in Punakha, one of the ancient cities in Bhutan. The Punakha Dzong stands majestically at the centre of the town and the Mo Chhu and Pho Chhu rivers that confluence there create such beautiful vista that you would never forget your trip to Bhutan. If you have interest in handicraft products of bamboo and other carvings, Wangdue is the place that you must visit. You would know the intricate designs that the artisans of Bhutan create. You must also visit Wangduephodrang Dzong to know the local architecture. Trongsa and Bumthang are the two other places that must be there in your Bhutan itinerary and when you return after visiting the places, you would feel rejuvenated.
The time of your life when you realize that being close to nature is what true life is and you start looking for places where you can be the closest to nature; you think of Bhutan. Bhutan gives you that gateway. Go for Bhutan tour packages with SOTC now and let your spiritual self come to the fore.