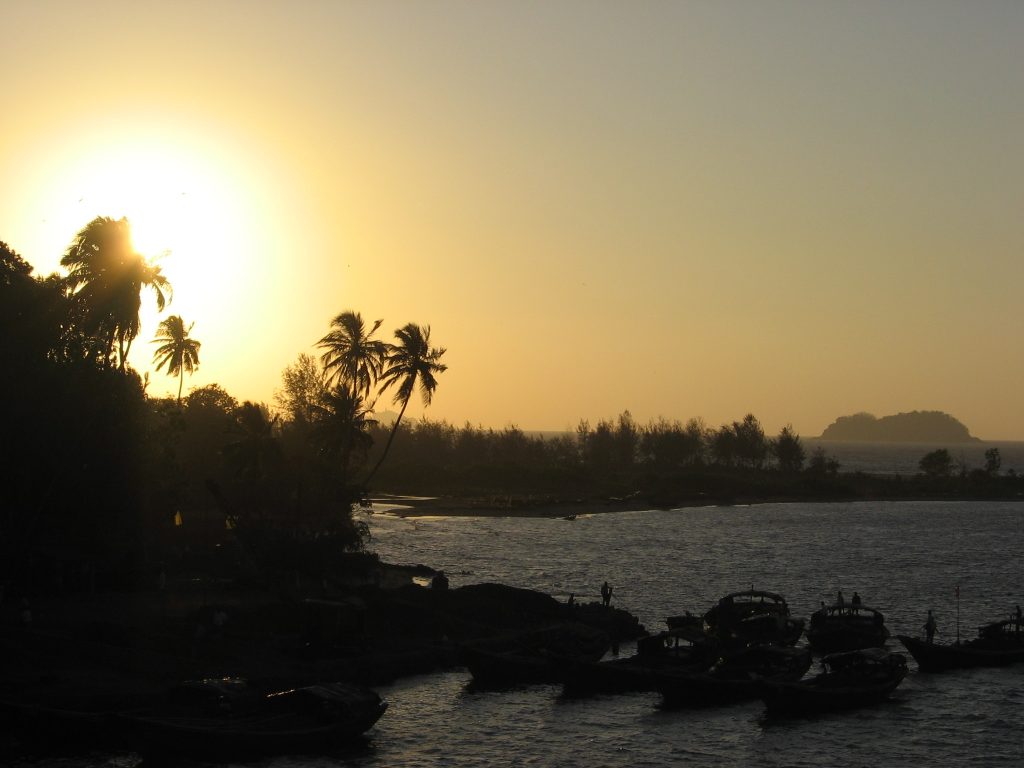 Goa is known for parties that last all day and all night. Every year, thousands of youngsters head to this heavenly location for an experience of a lifetime. But did you know that this wonderful state has much more to offer than just parties on Goa beaches? There are many offbeat places in Goa that go beyond the ordinary to offer you something truly extraordinary. So replace Baga and Calangute on your itineraries and check out this list of 8 places to visit in Goa before they become popular!
Image source – https://upload.wikimedia.org/wikipedia/commons/4/48/Goa_beautiful_beach.JPG
1.Galgibaga Beach
Located in South Goa, Galgibaga Beach is pristinely beautiful. It is also where the endangered Olive Ridley turtles come during nesting and hatching seasons. The number of people visiting this spot is lower compared to the usual Goa points of interest. Therefore, you are sure to find the much-needed peace of mind here.
2.Chorla Ghats
Image source – https://upload.wikimedia.org/wikipedia/commons/e/ec/Hills_at_Chorla_ghat.jpg
One of the best places to visit in Goa, Chorla Ghats lies in the eastern part of the state. Take a bike trip to this enchanting tropical forest and spend some time looking for the unique sights of nature, like the Nilgiri Tahr
3.Hollant Beach
If you have been dreaming of swimming in the ocean but you are scared of waves, Hollant beach is the right place for you. The water here is shallow and there are no currents. Also, the stunning sunset from this great location will remain etched into your mind forever.
4.The Three Kings Church
Image source –  https://upload.wikimedia.org/wikipedia/commons/c/c6/Church_of_the_Three_Kings_-_Brise_pri_Polhovem_Gradcu_-_Slovenia.JPG
The Three Kings Church is not just another ancient monument. An old legend is associated with it. This is where kings of the Portuguese era in Goa are buried. And so the most fun part is that, according to legend, this spot is famous for paranormal activities!
5. Butterfly Beach
Image source – https://upload.wikimedia.org/wikipedia/commons/4/49/Butterfly_Beach_Barbados.JPG
One of the most offbeat places to visit in Goa, an ordinary visitor wouldn't even know that this place exists. If you are looking to experience something beyond parties and sunshine, you may come to this extraordinarily beautiful cove and visit it's many dolphins, crabs and butterflies.
6. Bamanbudo Waterfalls
An unheard name among Goa tourist places, Bamanbudo waterfalls is like a hidden secret so gorgeous that it should remain hidden and untouched, like a precious gem. This wonderful sight where you can take a thrilling dip is located in South Goa and is easily accessible.
7. Fort Tiracol
Image source – https://upload.wikimedia.org/wikipedia/commons/e/e5/Chapel_and_ramparts_at_Fort_Tiracol.jpg
Now turned into an opulent hotel, Fort Tiracol is a one of a kind piece of Portuguese architecture. It contains seven rooms, each named after the days of the week. And the day you visit the fort, the room named after that specific day offers the best view over the Indian Ocean!
8. Rivona Caves
One of the most fascinating caves to explore in Goa, Rivona caves has special significance for the followers of Buddhism. Inside the cave, you can find Buddhist paintings and sculptures as well.
So what are you waiting for? Plan your trip to these 8 places in Goa before they become popular!