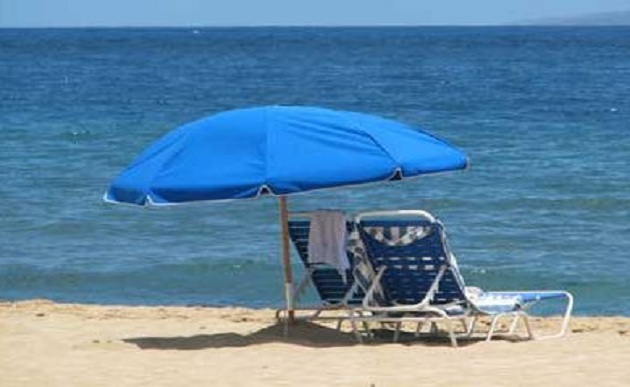 A beach holiday offers the perfect opportunity to bask under the sun and indulge in water activities. Combine it with the delightful scenery of pristine blue waters, cool winds, gushing water waves, and blooming flora and fauna and well, you're in bliss. Below are some of the best beach destinations that you should consider visiting at least once in a lifetime.
Kauai, Hawaii, US
Hawaii, a group of around 20 distinct islands, is known worldwide for its scenic beauty and innumerable beaches. One such island is Kauai, nicknamed 'Garden Isle,' famous for its lush green vegetation and abundant rainfall. Kauai is one of the oldest islands of Hawaii, and is home to natural wonders like Wailua River, Waimea Canyon, and the Na Pali Coast (which featured in the film Jurassic Park) that were created because of the forces of erosion occurring over centuries. The beaches are famous for water sports like snorkeling, surfing and swimming. Apart from its beaches, Kauai has a national wildlife refuge, museums and botanical gardens.
Bondi beach Sydney, New South Wales, Australia
Beaches at Sydney have embraced commercialism fully, while offering a range of outdoor adventure. The famous Bondi beach attracts over 40,000 people on busy weekends, majority being the youth. The beach has a truly cosmopolitan culture; you can commonly hear people talking in different languages like Norwegian, Portuguese, French, German, Dutch, Swedish, Danish or Spanish. This place is easily accessible as it's just 30 minutes drive from downtown Sydney. It hosts a kite-flying festival in September every year, and also has scuba diving facilities. To know more click here.
Ko Phi Phi Islands, Southern Thailand
Ko Phi Phi is a small group of islands in Krabi Province of southern Thailand. Some parts of the film 'The Beach' were shot here. In the southwest corner of the island is Maya Bay, a popular tourist spot that be reached by boat. Besides the sight of pretty coral reef, the islands are popular with divers. Common beach activities include snorkeling, scuba diving, yoga, rock climbing, kayaking or boating, bird watching and cliff jumping. The closest place to Ko Phi Phi is Phuket, a beach where many packaged tours are organized.
Bali, Indonesia
Bali, also called as the Island of Gods, is famous for its beaches apart from hills and mountains. Bali is a paradise for surfers and divers, and has won several tourists destination awards, time and again.
Legian is a popular beach in South Bali and has easy access to restaurants and clubs. The northern part of the beach is less chaotic and is ideal for people looking to spend quality time by themselves. Most of Legian can be covered on foot, while prepaid coupons for taxis are available at the nearest airports. Boogie boards and surfboards are available on rent. While relaxing on the beach, you can indulge is services like massages, manicures, pedicures and hair braiding.
Maldives
More than thousands of small islands that are grouped into 30 coral atolls in the Indian Ocean form the Maldives. They are close to the south western region of India. Most visitors arrive at Malé International Airport (MIA). There are three common forms of seeing around Maldives: boats, sea planes (air taxis) and private yachts. Maldives is famous for its diving facilities and rich coral reefs. The local culture has significant South Indian, Sinhalese and Arab influences, and these influences reflect in its mouth-watering food and drinks.
Barbados, Caribbean
Barbados, an extensive island of Caribbean (West Indies) is known for its clubs, nightlife and natural wonders like Harrison's Cave. Its beaches offer a picturesque location of turquoise waters, soft sands and rows of palm trees. The surfing thrill at Barbados is unmatched. Popular tourist activities include cruising on a catamaran, and touring a submarine. In addition, you can shop at the unusual yet attractive streets of Bridgetown, the island's historic capital, for duty-free.
There are many more to name, be it the party beach of the world-Mykonos beach in Greece or the rich and famous beach-Monaco. Even the South Beach in Florida is well known for its high fun quotient. Each one of them is different from another and offers ample opportunities to explore every aspect of your personalities. You can be a beach bum drinking and lazing around in the sands or indulge in adrenaline adventure sports. Either ways you definitely will not be disappointed.