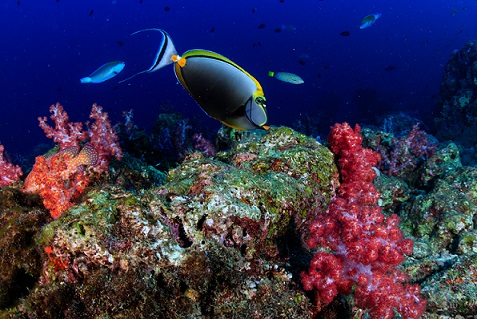 The lush green trees create the canopy while the calm sea washes your feet and you feel as if you are in another, purer world; you are in the Andaman Islands. The sands cuddle you, they give you warmth and when you walk on them, they imprint your feet to remember you and show their love. The rustle of leaves create the concert of nature and the waves rush to the shores to listen to the rhythm of life. Nature invites you on the beaches of the Andamans to listen to her musical creations.
The closest from the city centre of Port Blair, Corbyn's Cove is one of the most beautiful and unspoiled beaches in the Andamans. The coconut palms relax you while the pleasant sea brings you messages from the faraway shores to inspire you to explore more. The beach is known for its water sports facilities and the adventure lover in you would love to be the place. The sun also showers its sweet warmth on the beach and a number of people enjoy their sunbathing there. You can also take the boat to Snake Island from this beach. Another beautiful beach that you must explore on Andaman tour is the sand bar joining Ross and Smith Islands. It's a unique creation of nature and the surroundings create such tranquil aura at the place that once you visit it, the thought of settling on the Andamans would certainly cross your mind.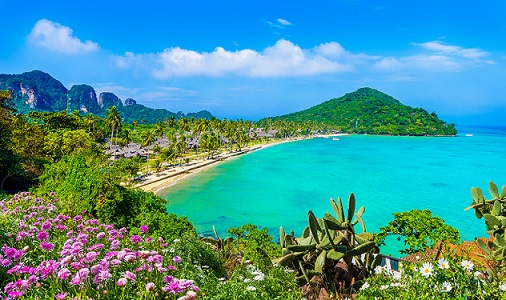 The white sandy beach of Laxmanpur on the Neil Island is one of the most amazing beaches in the Andamans. You can take your evening stroll on the beach as it is quite wide and the view of the sea would make you think of the beautiful creations of nature. The view of the setting sun is something you must go for while being on Andaman tour. Being one of the biggest beaches, Laxmanpur gives you the advantage of being in your own world even when a number of tourists are there in the vicinity. Ferries are there for Neil Island from Port Blair and also from Havelock Island. There are several other beautiful beaches on the Andamans and a few of them include Lalajibay Beach, Guitar's Island Beach, Amkunj Beach, Karmatang Beach and Merkbay Beach.
Life is about exploring new things and there is nothing better than exploring some of the most beautiful places in India: the Islands in our Andaman Tour Packages. The tranquil beaches and crystal clear waters would show you a new aspect of India; the beautiful aspect. Head for the Andamans now with SOTC as your companion; we make sure nothing comes between you and the beauty of the place.