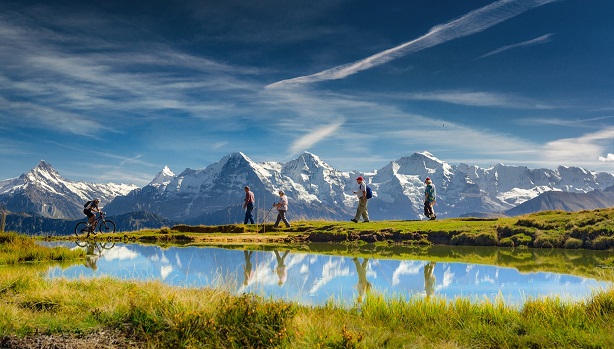 Switzerland is one of the most developed and naturally blessed countries in the world. It is a landlocked country, and the people here speak four main languages viz — German, French, Italian, and Romansh. There are many mountains in the Alps and the Jura range which you can explore. The Alps are an extensive mountain range stretching across eight countries and have the highest peaks in Europe. There are many adventure sports in Switzerland for you if you're seeking some adrenaline rush. For now, let's explore some exciting destinations in the Swiss mountains: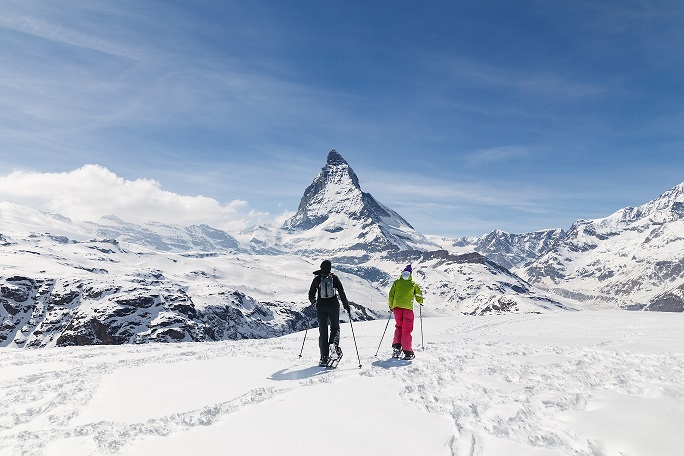 Eigergletscher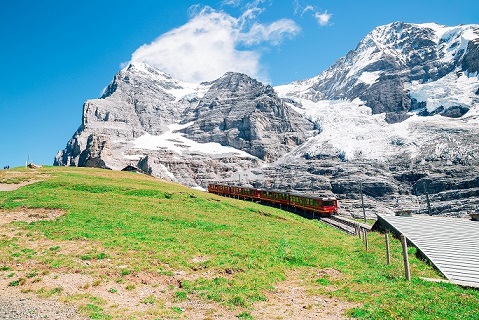 It is the starting destination for the Eiger trail which starts at Eigergletscher and ends at Grindelwald. It lies in the municipality of Lauterbrunnen in the canton of Bern. This is one of the most prominent treks in Switzerland with a low to moderate difficulty level.  The maximum height that this path reaches is 800 meters. You can also explore another forest trail that starts at Wengernalp railway station. The beautiful forest trail passes through Biglenalp and ends at Eigergletscher.
Bettmeralp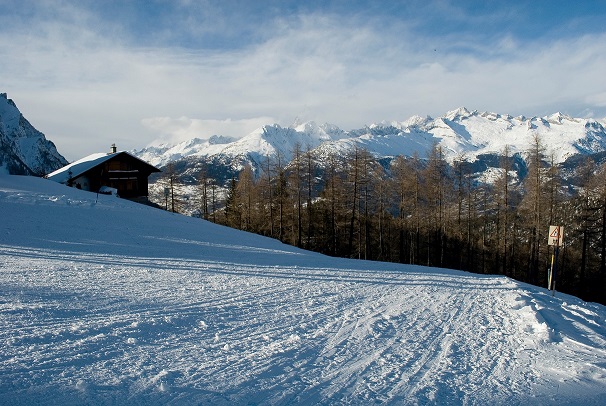 You can embark on the Aletsch Glacier trail from here. This is one of the Switzerland adventure activities that is unique. If you are a ski and snowboarding enthusiast, then you should definitely visit the Aletsch arena and Riederalp. At Seilpark Bascweri, you can go zip lining and explore the aerial adventure parks. 
Mount Burgenstock
Burgenstock is the name of a small mountain branching out of Lake Lucerne. While walking this trail, you will get an exquisite view of the lake and the surrounding mountains. You can hang gliding over Lake Lucerne and witness a truly magnificent spectacle. If you like canoeing and boating, then head to the waters of Kanuwelt Buochs for an unforgettable ride.
Interlaken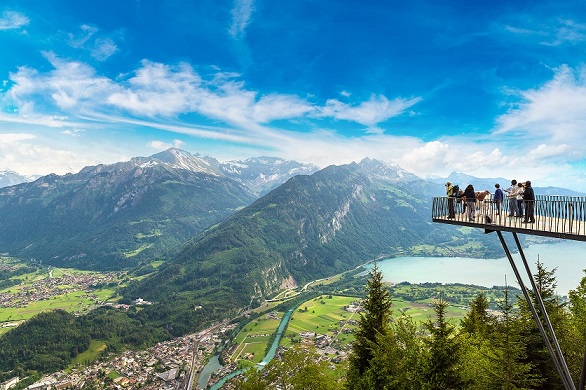 You can go paragliding at many spots in Switzerland and Interlaken is one of the prominent locations. You will soar like an eagle at 1300m above Lakes Thun and Brien to Interlaken. This will give you a bird's eye view of the magnificent Alps, which can prove to be a truly breath-taking experience. Make sure to go river rafting and tubing at Alpin Raft. Skiing from Grindelwald to Interlaken is another activity that you can undertake if you want to witness amazing miracles of nature.
Visiting a foreign country can be nervy due to our unfamiliarity with the place. Thankfully, now you have the option to conduct exhaustive research online and select one of the many Switzerland tour packages available to you. This will make your Adventure Tour in Switzerland an exciting experience instead of a daunting one.