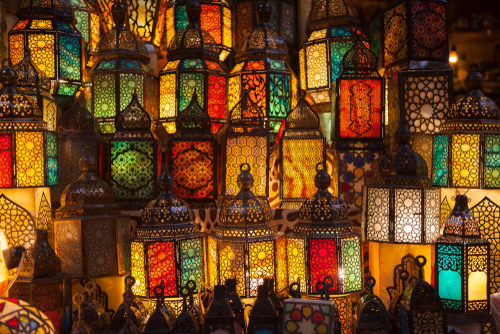 If history has always excited you, then Egypt is a place for you. Standing beautifully on the crossroads of Africa and Asia, Egypt is one country which is visited from all over. If you have visited this country, then you will know it is welcoming and friendly in nature. You are bound to fall in love with its grandeur and not to forget its grand and joyous festivals. Here is the list of the joyous festivals you can be part of when going for Egypt holidays either with your family or friends:
Ramadan
When talking about festivals, it is Ramadan that comes into the mind. It is the most vital month in the year for Muslims. Egypt celebrates this festival with great pomp. It is the time when you get to witness the unique spectacles of this country. Ramadan is followed by avoiding food, drinks, and so on from sunrise to sunset. The markets and bazaars of Egypt come alive with beautiful decoration and lighting. Do browse through our Egypt tour packages and plan your travel accordingly.
When is it Celebrated – Mid-August
Sphinx Festival
Egypt is one country that has not forgotten its past. You should not miss the famous and joyous Sphinx Festival that takes place in the Red Sea resort town of El Gouna. This is the time when you get to witness various activities that speak of the rich culture and heritage of Egypt. The major aim of this festival is to educate people about ancient Egypt.
When it is celebrated – 26th – 29th June
Eid Al Adha
Also known as the 'Bakra Eid' and 'Sacrifice Feast,' Eid Al Adha is the second holiest day of the year. This festival talks about the will of Abraham – the Prophets in Islam. This prophet sacrificed his own son as submission act to Allah. The major part of this festival is the sacrifice of the goats which are then divided into three parts – 1/3 by the family, 1/3rd by relatives and friends and the last part to the poor and needy.
When it is celebrated – Mid-August
Sham Al Naseem
If you happen to visit Egypt during the month of April, then do make it a point to be part of this major festival. Also known as the Sniffing the Breeze Festival, the famous Sham Al Naseem celebrates spring arrival. Families come together and go for picnics to beaches, parks and even historical sites. They carry a basket filled with authentic and traditional Egyptian food.
When it is celebrated – Start of April
Coptic Christmas
Easter and Christmas are national holidays in Egypt. Coptic Christmas is celebrated on 7th January all around Egypt, regardless of religion or faith. This major festival is celebrated extravagantly in Coptic regions of Egypt and Cairo. This joyous celebration begins a week before Christmas Day.
When it is celebrated – 7th January
Sun Festival
If you know the history of Egypt, you will know it was the Sun God who was considered to be the most significant deity for ancient Egypt. This festival is celebrated in the biggest temple at Abu Simbel on 22nd February and 22nd October when the rays of the sun reach the innermost sanctums of the temple. It is also the time when only the statue which is dedicated to Ptah the Goddess of Darkness remains in the dark. Apart from this, other deities like Ramses, Ra, and Amun are enlightened. This festival you should definitely witness and experience while for your Egypt holidays.
When it is celebrated – 22nd February and 22nd October
Islamic New Year
Another joyous festival celebrated in Egypt is the Islamic New Year. It is celebrated with grandness and joy all over the world. It is celebrated by preparing traditional Arabic and Islamic delicacies.
When it is Celebrated – End August
Egypt is a secular and united country that displays beautiful festivals and a vibrant life. While you are in Egypt, you should definitely witness its rich festivals that speak of its rich culture and heritage. Our large range of Egypt packages lets you experience this ancient land of Pyramids, Sphinx, and Pharaohs.
SOTC offers multiple Egypt tour packages which will let you experience the beautiful culture of this country in all its glory. If you are planning a trip to Egypt, plan it in such a way that you go during the best time to visit Egypt, and have all the top tourist attractions in Egypt and the best places to visit in Egypt in your itinerary.