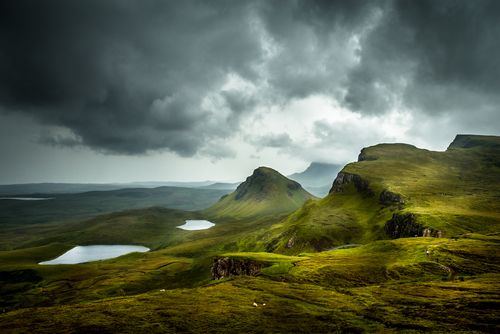 Rains bring with it sheer beauty that cannot be explained in words alone. Lying in the heart of Western Ghats is Bangalore that beams with beauty when it starts to rain. Bangalore is one city that cannot be easily reached in Karnataka. It is also the place which offers easy access to top spots that lets you experience the showers. The rainy season here opens doors to some of the amazing spots that cannot be ignored. It just enlivens the whole nature!
The best part of experiencing the beautiful monsoon here is the fact a lot of picture-perfect spots is just 2-3 hour drive. You are bound to fall in love with this city all over again when this city is soaked with a pleasant smell of earth.
Here are some spots that you can visit and are located just 300 km away from Bangalore:
Shivanasamudra Falls
Experience the glorious Shivanasamudra Falls right here in Bangalore. Undoubtedly, waterfalls are beautiful sights that just add to the beauty of rains. Nothing can beat the beauty of the water that comes gushing down the mountain. It is one of the popular gateways from Bangalore and should not be missed.
Distance: 130 km
Savandurga Hills
Not many know, but Savandurga Hills is the largest monolithic hills in Asia. It is a perfect weekend destination and can be explored with family and friends. It is also an ideal destination to beat the heat. Savandurga Hills is your spot if you are yearning for a break from your busy schedule. It is perfect for rock climbing and trekking.
Distance – 70 km
Horsley Hills
Another popular destination that should be visited in monsoon is Horsley Hills. It is an ideal monsoon getaway from Bangalore that lies beautifully tucked in hills. What makes it a must-visit is that the hills are filled with coniferous trees.
Distance – 144 km
Hogenakkal Falls
If you are someone who wants to experience nature at its best, then head to Hogenakkal Falls. Situated beautifully 180 km from the city, Hogenakkal Falls are originated from the famous Cauveri River. It is monsoon that makes the river flow with great force.
Distance – 123 km
Nandi Hills
Nandi hills are considered to be the summer retreat of the Britishers and Tipu Sultan. You should head to this place to experience nature in its best form. A lot of people visit Nandi Hills to witness sunrise and sunset. Nandi Hills is the place to be for adventure seekers for it is the place to indulge in paragliding and trekking.
Distance – 57 km
Chikmagalur
Another popular monsoon getaway near Bangalore is Chikmagalur. Located beautifully in the Mullayanagiri Range, Chikmagalur serves to be a famous weekend destination. It is home to waterfalls, lakes, temples, and hills and not to forget tea and coffee estates.
Distance – 242 km
Chembra Peak
If you love trekking, then Chembra Peak is the right spot to be. You are bound to fall in love with its pristine and sheer beauty. Offering landscape views of the mountains and the breath-taking nature, Chembra Peak should be on your list.
Distance – 313 km
Apart from the ones mentioned, there are other popular monsoon holidays near Bangalore that should not be missed. Make your trip to Bangalore a memorable one this monsoon by visiting these spots. Go through our India tour packages and make the most of your Bangalore trip.