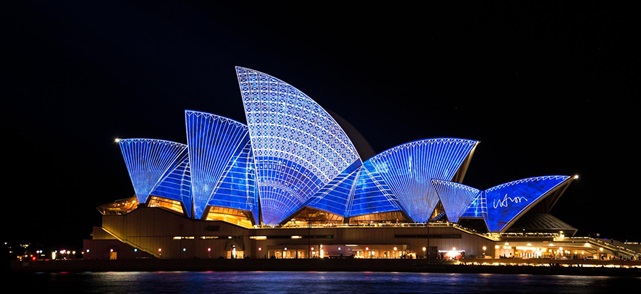 The landscape of tourism is changing rapidly as the world continues to get closer on social media. A wanderlust to explore beyond the clichés is on the rise thus bringing more attention to unique, off beat isolated spots as well as global destinations like East Asia, Italy, Iceland, Australia, South Africa and Japan. Here are some places that will be trending in 2018 –
1.Kerala, India
From hill stations to backwaters, beautiful beaches to rivers, rich culture to traditional practices, fields of tea and coffee to spices, Kerala is truly God's own country blessed with pleasant weather year around India Tour Packages even include traditional home stays and houseboat accommodation, trips to wild life sanctuaries and ayurvedic spa, making Kerala an irresistible destination.
2.Seville, Spain
Truly representative of ethnic Spain, Andalusia's capital Seville, is a colourful and sunny city famous for its flamenco, tapas and oranges. Laden with beautiful architecture and good nightlife, tourists are bound to discover a longing for this city.
3.Bulgaria, Eastern Europe
Like most of Eastern Europe, Bulgaria is culturally rich, largely undiscovered with over 120 monasteries, humble coastal towns with bright beaches and imposing mountains. It is also one of the cheapest to travel to in Europe, which is a big up for backpackers.
4.Hanoi, Vietnam
Another cheap but culturally rich destination to travel to, this capital city is the exploring tourist's delight due to amazing street food and the famous Vietnamese coffee, interesting museums, the day trips to the exotic Ha Long Bay and the ever-surprising Old Quarter.
5.Oslo, Norway
The love for coffee is yet again experienced in the capital city of Norway. Easy to navigate within, Oslo is loaded with inspiring contemporary architecture and design, Viking remnants, museums, a thriving arts scene and great outdoors.
6.Canberra, Australia
The ease of road-tripping in this cultural capital is bound to attract a lot of backpackers for the multiples festivals, museums, exhibitions happening here along with the delectable food and wine, hiking in the bushes of Mount Majura, Black Mountain and Mount Ainslie.
7.Singapore, Malaysia
Places such as Singapore can be expected to be filled with curious faces across the world as culture continues to drive tourism. Most International Tour Packages cover its bright cityscapes, gardens, museums, pagodas, and nightlife as well as beach holidays.
8.Bolivia, South America
Again one of the cheapest destinations to travel to in South America, Bolivia is going to grow as a haven for adventure tourists, given its sprawling and even daunting landscapes, lagoons, geysers, hot springs and volcanoes.
9.Krabi, Thailand
A white-sand Utopia, Krabi is a tropical paradise for island hoppers thanks to its 154 islands, nurtured environment and biodiversity, adventure sports, great food and ethnic melange of warm hosts.
10.Seoul, South Korea
Other than the Winter Olympics 2018, the advanced technology, nightlife, tradition, true Korean culture and relatively cheap touring costs of Seoul, serve as a magnet for tourists as Asia continues to be discovered by globe-trotters.